Aspire Laboratories - Revisited
Aspire Laboratories are an independent, contract analytical & microbiology testing lab in London, with decades of experience in servicing both the Pharmaceutical & Healthcare industries. Aspire Labs offer a range of services from method development to QP release testing, working with clients all over the world from the Pharmaceutical, Specials, Cosmetics, Veterinary, Healthcare, & Medical devices industries.
"Always Happy To Offer An Honest Review"
Aspire Laboratories has worked with Shimadzu since 2018 when the supplier was brought on to set up all chromatography and spectroscopy systems and software for the analytical laboratory.
Most recently, Aspire Laboratories was fortunate to host two members of the Shimadzu Chromatography team who provided a training day on Gas Chromatography and the Shimadzu GC2030 for all analytical chemists.
Review by Samantha, QC Analyst:
The GC training was very thorough from start to finish, with a detailed introduction to the theory behind gas chromatography and the systems that Shimadzu provides. The presentation was engaging and clear throughout, giving a good background to the practical training given subsequently. It covered items such as column chemistry, detector functionality, and was specifically focused to our level of understanding.

The second part of the training was hands on with the GC. The practical training was thorough and the trainer, Andrew Clissold, was very clear and concise with his instructions. We covered tasks like attaching the columns using the ClickTek connectors, changing and attaching ferrules, liners, septa, syringes etc.

A testament to how well the training was delivered was that the day aftewards, I was able to start on a GC method transfer project and was able to use the instrument without any issues.
I have now used the GC and associated LabSolutions software for over two months without any issues. The following features make laboratory tasks more efficient for me: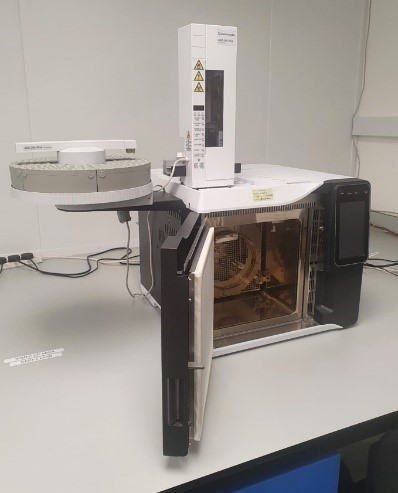 Column installation is made very easy with

ClickTek connectors

, plus the size of the oven makes installation very simple.
LabSolutions software is easily interchangeable between HPLC and GC usage, so no further training is required when moving between the different types of instruments.
The GC-2030 allows for customisable system set ups, allowing for oven and column temperatures to be reached quickly.
Simple user interface meaning training and usage of the system is straight forward and efficient.
From a QA point of view, the instrument was easily integrated within the laboratory and within the LabSolutions software which also operates our LCs, UV and IR. The instrument screen is password protected so operation is directed via the software - something which is key for a GMP laboratory. In the four years in which we have had the instrument, it has never had a breakdown, and at every service it demonstrates great reproducibility and accuracy. It also has a much smaller footprint than other models.
Aspire Laboratories has always had a good working relationship with Shimadzu, the UK based team have been fantastic to offer support to a huge variety of questions and whenever needed. Both technical and sales representatives are knowledgeable, helpful and always available to answer questions.
Aspire Laboratories is always happy to be directly contacted by any potential new Shimadzu client and we will always offer an honest review.
Bruno Bergamaschi (QC Manager) and Desi Aleksieva (QA Manager)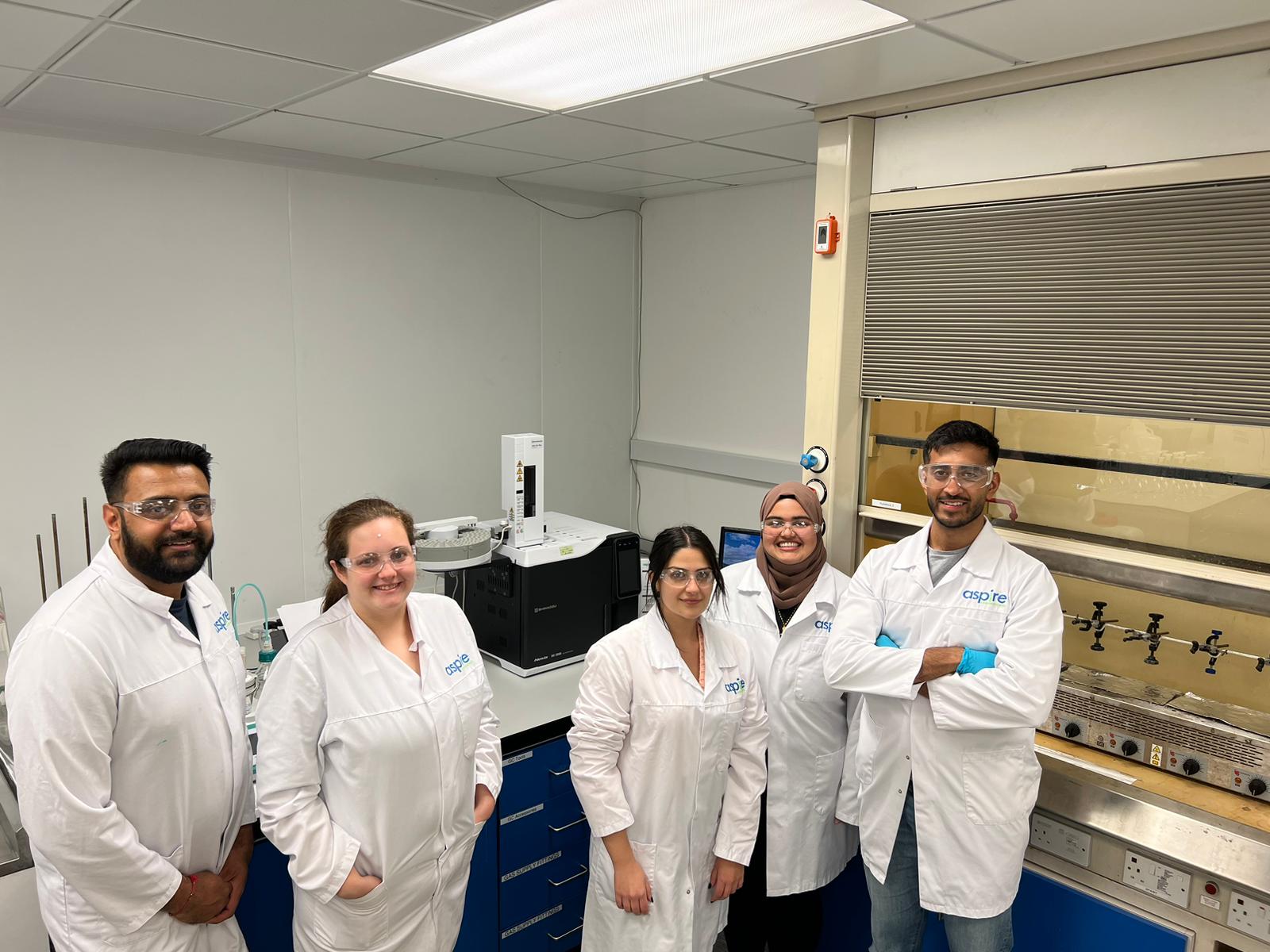 Aspire Laboratories - How it started
As a brand-new venture Aspire Laboratories required their analytical facility to be kitted out with GC, HPLC, FTIR and UV-vis instruments, requesting as little time as possible between picking up the building keys and gaining MHRA approval. By teaming up with Shimadzu UK, Aspire Laboratories have been able to install four i-Series HPLCs, one GC-2030, one IRSpirit and one UV-1800 all controlled with LabSolutions CS software, giving 21 CFR Part 11 compliance across both the chromatographic and spectroscopic instrumentation. Aspire Laboratories have gone from a plan on paper to a fully functional independent, contract analytical and microbiology testing facility a stone's throw away from the centre of London.