Trade Up to Nexis GC-2030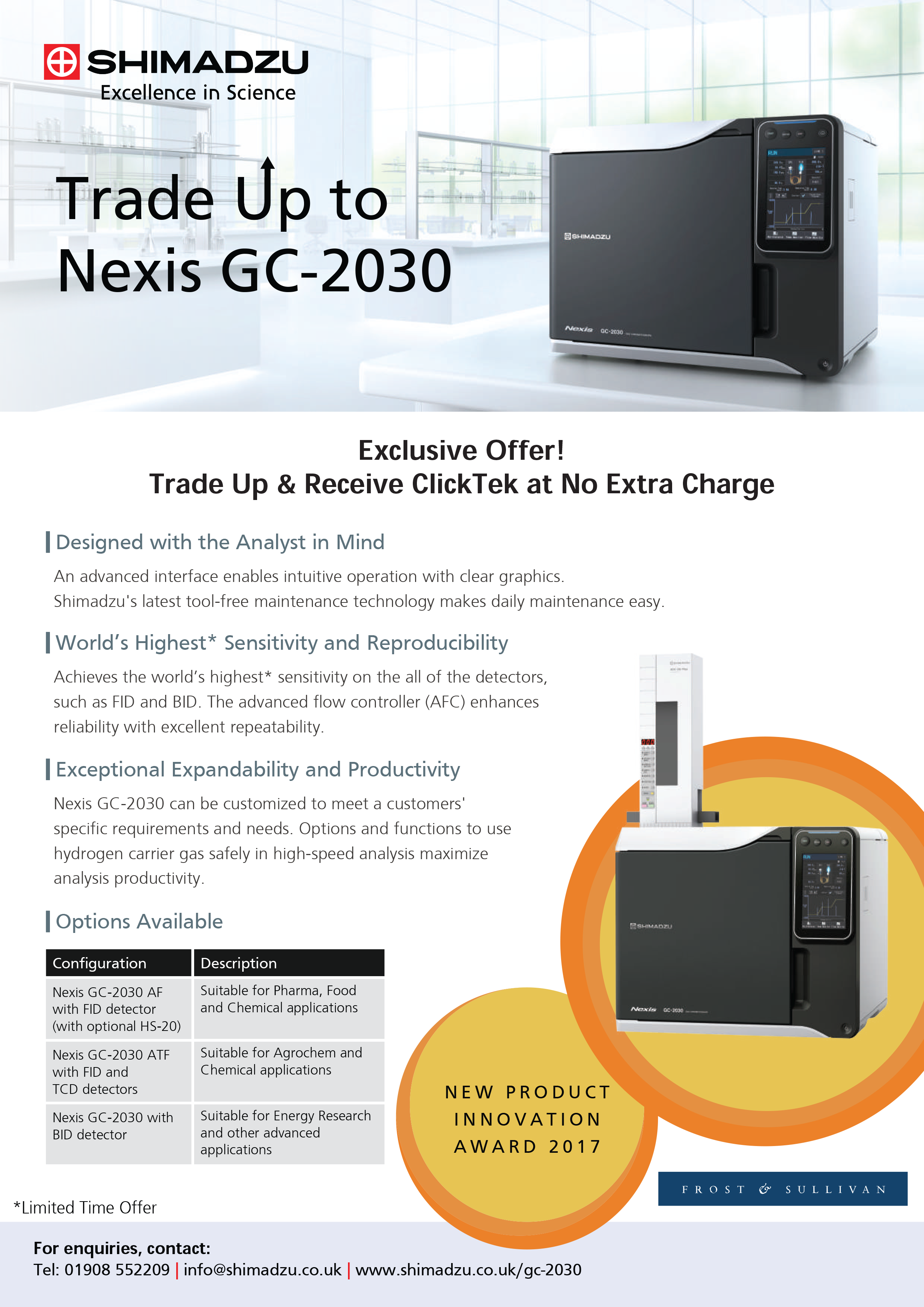 Shimadzu's ClickTek technology on the Nexis GC-2030 simplifies and speeds up the process of maintaining and changing capillary columns. The ClickTek adapters remove the need for nuts and spanners, meaning it's no longer possible to under-tighten or over-tighten the connections.
Regular maintenance of the injection unit is required to ensure GCs perform at their best. Shimadzu's Nexis GC-2030 has new ClickTek technology to make this process faster and simpler.
Gas filters are needed in the split line to protect electronics from the sample matrix. The new gas filter in Shimadzu's Nexis GC-2030 has a visible indicator to show the analyst when it's time to change the filter.
Shimadzu's Nexis GC-2030 features a large colour touch-screen display with intuitive graphics to make navigation easy. These graphics are mirrored in the updated LabSolutions software, which offers simple, yet comprehensive, hardware control and data processing. LabSolutions Direct offers direct-control and monitoring of the Nexis GC-2030 from a smartphone or tablet to free-up the analyst's time for other tasks.