The i-Series, designed for covering conventional to ultra-fast LC applications, consists of the compact HPLC Prominence-i and UHPLC system Nexera-i. High speed analysis, simplified method transfer, minimized environmental impact and easy maintenance are just a few of the many new features of this product range
Instruments of the i-Series will meet or exceed any expectation for robustness and reliability. In addition, new functionalities, such as remote-monitoring with smart devices and the quick-batch-function for quick and easy creation of sequential analyses are added to make the i-Series the integrated HPLC system of choice.
The i-Series can be widely utilized in CMC related analyses and confirmation of synthetic compounds including method development/optimization and product QA/QC, dissolution testing of generic drugs and remote-monitoring of manufacturing processes of new drug candidates.

Realization of Advanced Laboratory
ICM (Interactive Communication Mode) to free operators from the laboratory
Remote monitoring regardless of operating environment
Maximum reliability and stability
Achieving Easier Operation
Unified graphical user interface between system and workstation
Create analytical sequences on visualized vial positions: Quick batch function
Smart Features Increase Work Efficiency
Automation of a number of routine analysis procedures
Migrate existing methods from either Shimadzu or non-Shimadzu systems
The innovative and superior performance of the i-Series supports your application requirements.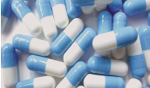 Pharmaceuticals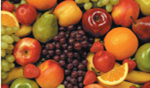 Foods and Beverages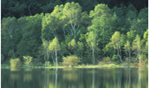 Environmental
Food analysis:
We offer complete application packages for food analysis including chromatographic separation and ready-to-use method.
The packages include quick analysis methods for 11 vitamins and 5 sugars in under 10 minutes.
In addition to our (U)HPLC system, you will receive the separation column and the full method file including calibration and evaluation.
Application packages for simple HPLC analysis of sugars and water-soluble vitamins
To ensure a high quality of your food products, we offer application packages for the rapid analysis of mycotoxins and antibiotic residues.
The mycotoxin kit analyzes 10 regulated mycotoxins in milk, grains and apples within 10 minutes and the antimicrobial kit separates residues of 24 synthetic antimicrobial agents in under 20 minutes.
In addition to the UHPLC system and a suitable separation column, both kits offer proven methods for sample preparation and analytical separation as well as data evaluation. In the report function, pass / fail results can be output automatically using limit values.
Mycotoxins screening system – application package

Antimicrobial screening system – application package
For Research Use Only. Not for use in diagnostic procedures.
This page may contain references to products that are not available in your country.
Please contact us to check the availability of these products in your country.