With over 40 years experience in the development and manufacture of HPLC equipment, Shimadzu today is one of the leading providers of HPLC and UHPLC systems. Shimadzu's liquid chromatography equipment demonstrates high performance and reliability, with exceptional reproducibility, ultra-low carryover and superior data quality. An unmatched degree of system flexibility allows tailor made solutions for any requirement, whether high-end research, routine liquid chromatography analysis or preparative purification, you'll find the right system in our portfolio.
We offer:
Robust HPLC instruments, easy maintenance and a long service life, for a quick return of investment.
Maximized system up-time thanks to automatic diagnostic tools.
Small footprint systems that require very little bench space in the laboratory.
User-friendly operation of the HPLC through a graphical user interface directly on the device.
HPLC / UHPLC – High Performance Liquid Chromatography Systems
IC – Ion Chromatography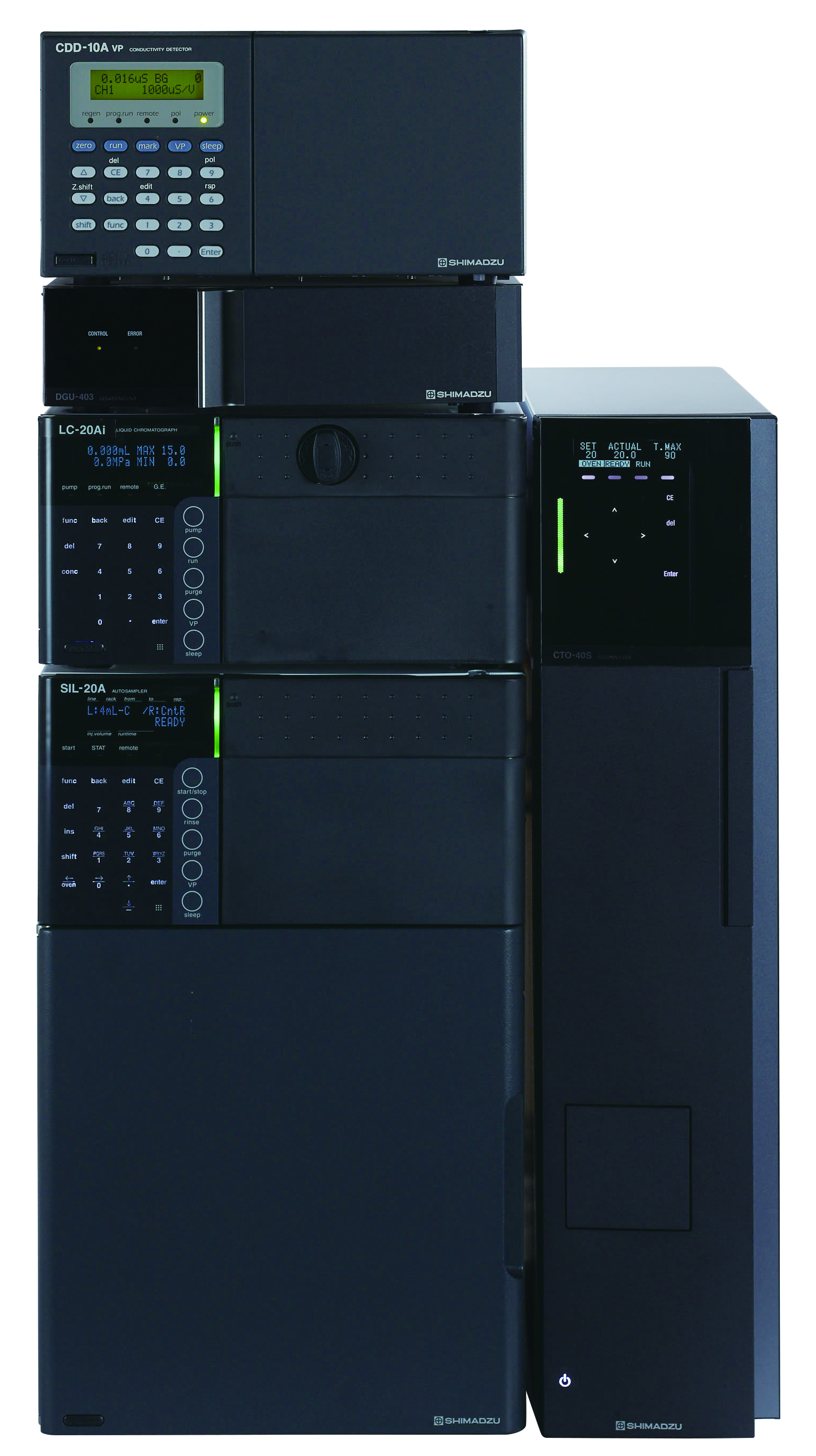 Shimadzu's HIC-ESP ion chromatograph features the same low carry-over, excellent injection precision and low pump pulsation characteristics of the standard HPLC systems, to ensure highly reliable results in quantitative ion analysis. The HIC-ESP system is ideal for ionic samples from environmental testing, pharmaceutical or chemical analysis, medical devices or food science.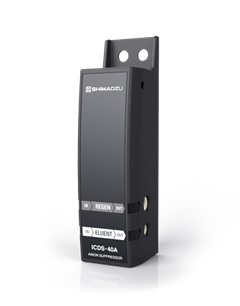 The ICDS-40A anion suppressor is a highly efficient, electrodialytic membrane suppressor for ion chromatography. It offers stable reduction of electrical conductivity of the eluent at the time of detection, enabling highly sensitive anion analysis. It features a low internal volume resulting in minimized peak dispersion for improved peak shape and good separation of early eluting compounds.
SFC – Supercritical Fluid Chromatography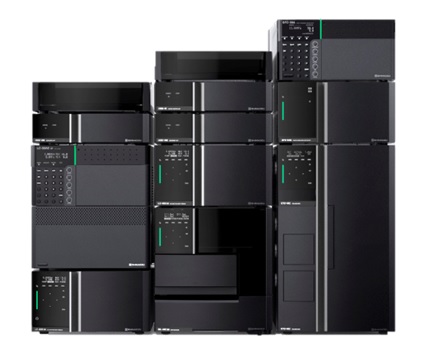 The Nexera UC utilizes pressurized CO2 in the mobile phase, which offers several advantages compared to conventional chromatographic techniques. It offers orthogonal selectivity and faster analysis speed than standard HPLC, while using a "green" technique, which reduces the cost per sample. It is also well established for the investigation of chiral substances and hyphenation of SFC to mass spectrometry (MS) can lead to a significant increase in sensitivity. Fractionation in analytical scale is also possible using to the patented LotusStream GLS technology.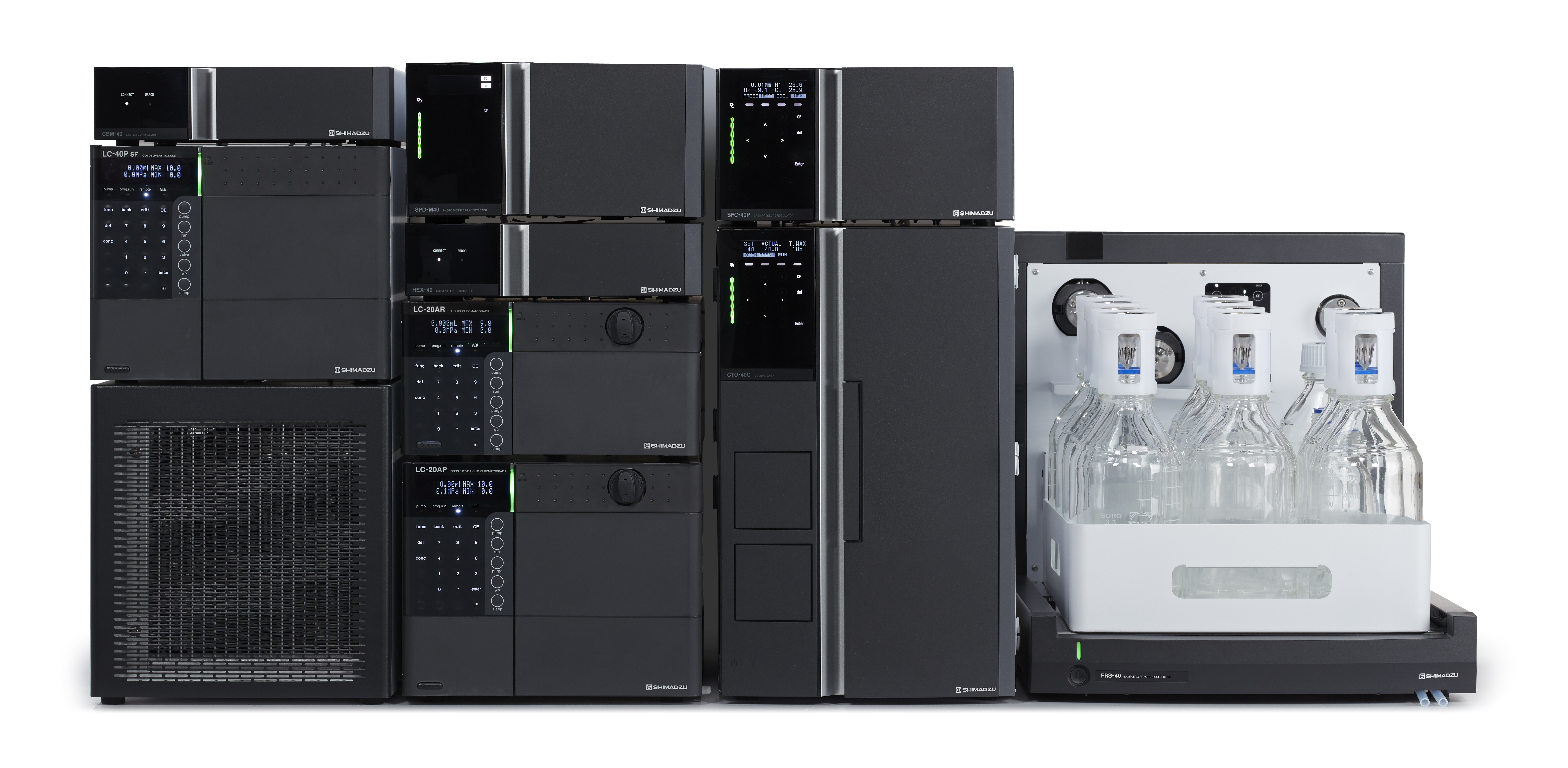 The Nexera UC Prep is a next-generation preparative supercritical fluid chromatography system providing reliable high-performance semi-prep purification. The system was developed in partnership with the Enabling Technologies Consortium™ (ETC), it reduces labor and improves efficiency while fitting into pre-existing workflows. Thanks to the new patented gas-liquid-separation (GLS) technology, it offers outstanding recovery rates for purification and provides flexible system configurations allowing to maximize lab resources.
GPC – Gel Permeation Chromatography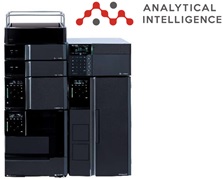 The modular set-up of the Nexera GPC is the ideal tool for the separation of polymers by molecular weight using gel permeation chromatography (GPC). Based on the Nexera series HPLC systems, it is characterized by excellent retention time stability and flexible detection options, while the built-in Analytical Intelligence features ensure maximum reliability and ease-of-use.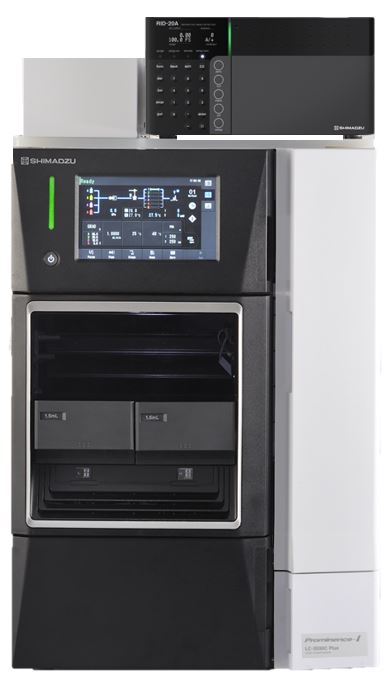 Addition of a refractive index detector (RID) to a compact HPLC builds an i-series GPC, a conventional scale GPC system using multiple detectors with a minimized footprint.
A recycle valve kit can be attached to the RID to return column eluate to the mobile phase bottle during intervals when no component peaks are eluted. This reduces mobile phase consumption, cost of analysis per sample and the environmental impact.
(U)HPLC Solution Systems
Consumables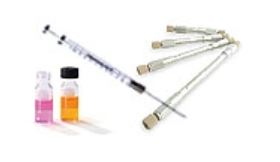 A separation column is at the heart of any analytical and preparative application. Shimadzu provides a wide portfolio of high performance (U)HPLC and SFC columns, offering a variety of selectivity, particle size and column dimensions. The portfolio for consumables is completed by bottles, vials, caps, inserts and syringes for manual injectors.
HPLC Analysis Method packages
HPLC Detectors
Software Features