Solutions
Solving Complex Problems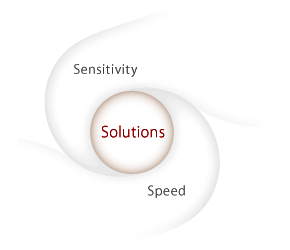 High-sensitivity quantitation of intact catecholamines (CAs) in human plasma.

In clinical research, plasma catecholamines and their Omethylated metabolites (metanephrines) are measured as biomarkers for diseases such as hypertension, pheochromocytoma or neuroblastoma.
It is a challenging assay as the low physiological levels of CAs, physicochemical properties, and potential interferences require high sensitivity and specificity.
We developed a SPE-LC/MS/MS assay by using LCMS-8060 to detect catecholamines at ultra-high sensitivity without matrix interferences. As the measurement cycle time was 12 mins including the column re-equilibration the LCMS-8060 assay opens new possibilities for multiplexed sample analysis and higher sample throughput.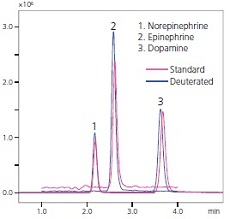 Representative MRM chromatograms of 3 catecholamines
Quantitative range of neat and matrix-matched calibration curves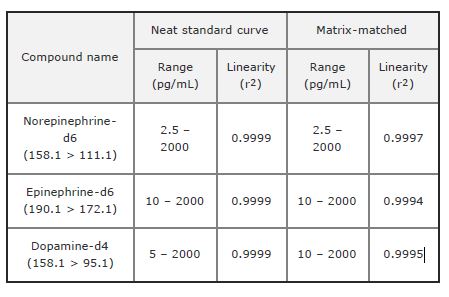 Detection of Norepinephrine, Epinephrine and Dopamine and their deuterated internal standards in plasma
For Research Use Only. Not for use in diagnostic procedures.
This page may contain references to products that are not available in your country.
Please contact us to check the availability of these products in your country.