Ultra sensitive detection in bioanalysis
Bringing together ultra fast scanning technologies with high sensitivity pushes the limits of what we can see. The LCMS-8060 is built for high data quality and drives confidence and consistency 24/7.
High-Sensitivity Quantitation of Verapamil in Plasma
The triple quadrupole LCMS-8060 has an advanced ion guide design to increase ion production and detection and makes a meaningful impact on high sensitivity detection.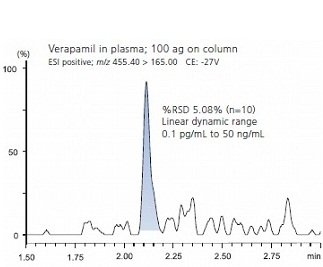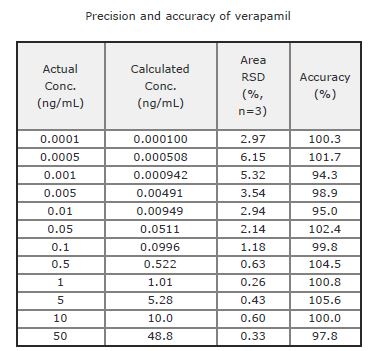 Verapamil spiked into a plasma crash sample can be quantified at 100 ag on column with a precision of 5.08% for multiple injections (n=10). The LCMS-8060 also delivers a linear dynamic range from 0.1 pg/mL to 50 ng/mL.
High sensitivity quantitation of steroid hormones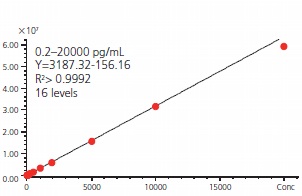 Aldosterone was detected at a lower concentration of 0.2 pg/mL using neat standards and the calibration curve was linear from 0.2 to 20,000 pg/mL.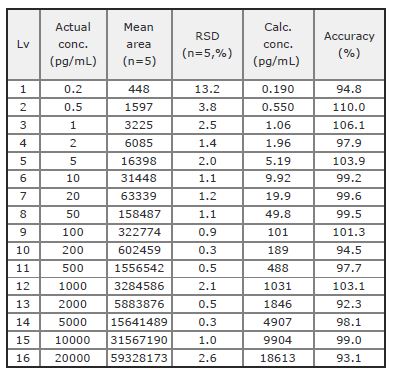 For Research Use Only. Not for use in diagnostic procedures.
This page may contain references to products that are not available in your country.
Please contact us to check the availability of these products in your country.